ONE NIGHT UNLIMITED POSSIBILITIES.
On Thursday 28th October 2021, five artists each brought a skateboard ghost to life using their own creative style. They were hard at work in front of a live audience where the public and like-minded creatives could observe their skills.
The five transformed ghosts created a vibrant set of artworks that opened to blind bidding, in order to raise money for Anxious Minds.
The final five boards, below, and below these, you will see an illustration of how the boards looked previously when they were painted as ghosts.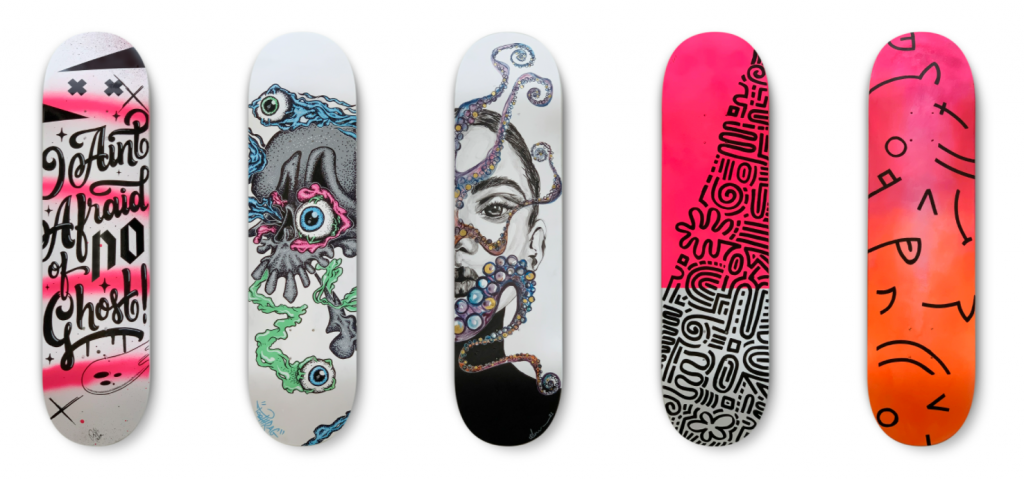 About Anxious Minds.
Anxious Minds believe that everyone deserves to get good mental health support, a chance to recover, and a safe space to live, a rewarding job, and a life free from mental health, addiction or abuse.
We also believe that people should be able to access mental health and addiction support services as quickly as possible preventing long-term problems, and with the right support, anyone can change their life for the better.
All profits raised from G H O S T S were donated to Anxious Minds.

T H E A R T I S T S