You have a brand.
You committed to it the day you started your business. A month, a year, or a decade ago.
It is unique, and it is yours.But do you wear it with pride? Share it with everyone you meet? You have to love your brand – because if you don't, why should your audience?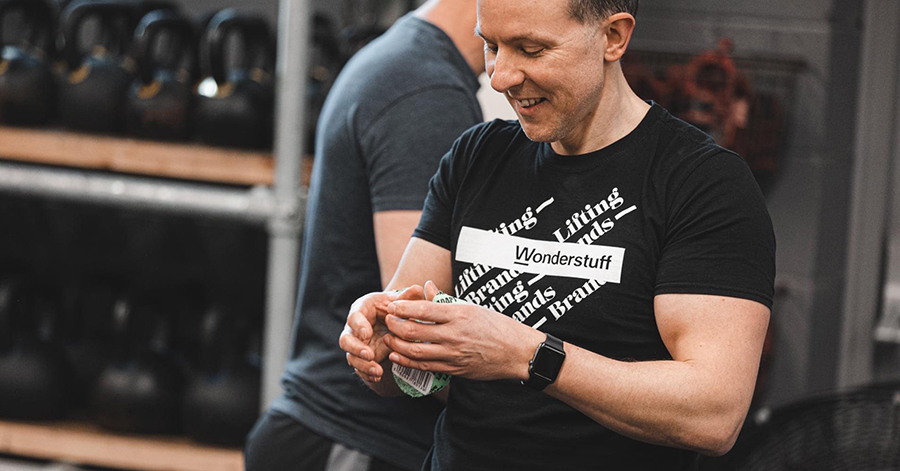 Why bother?
As a brand and design studio, we don't make products, or have high visibility. Our audience (you) don't see our branding often either, as we're a service-based business, creating unique work for you and your business.
But we are investing in wearing our brand with pride. We're using our name wherever we can (for me that's CrossFit competitions), and we plan to do this more and more.
And most of the people we meet, and who see our branded merch are not going to be clients.
So why bother?
Because we want to build on the reputation we've earned. We want to be seen as much as we can. And wearing your brand means you have to be proud of it. Every day. It keeps you focused on doing things right.

I wear our brand proudly.
While I've understood the reasons and benefits for every business to wear it's brand, I'll admit, it's taken me a while to get there myself with Wonderstuff, for some of the reasons above.
But the main reason is that I didn't believe in our brand enough. I wasn't clear on where we were going, or why. But during the pandemic, it became clear. Wonderstuff's purpose is to help businesses help people.
I'm more excited about our future than I ever have been. And I want the world to know about Wonderstuff. So I wear our brand proudly, and share it with as many people as I can.
Do you feel the same about your brand?